BIO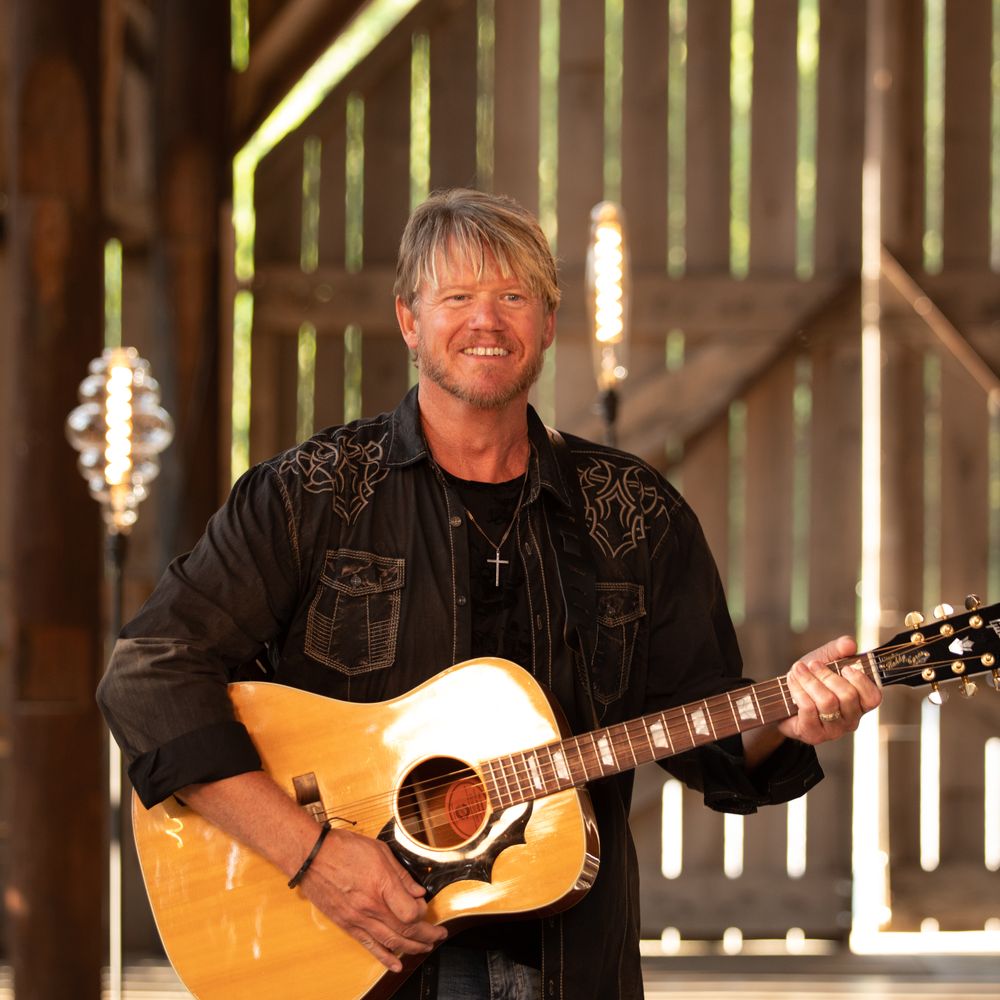 Bobby Cyrus
Bobby Cyrus is no stranger to the many facets of the music industry, having quite literally grown up with it all around him in the little town of Louisa, Kentucky. His father, Bobby "Bob" Glenn Cyrus, is who Bobby says influenced him as an artist and songwriter more than anyone else. 
"Music was a dream my dad aspired to, but never got to chase," Cyrus reveals. "He chose to work and raise his four kids, and that in itself showed me what's required of a man if he's going to call himself a man. He encouraged and influenced me to do what I do, as well as to take care of my responsibilities. I learned to write songs by listening to his songs."
Bobby remembers watching closely and listening to his father and other musical family members at family reunions. The reunions included the Cyrus family cookouts, gathering around campfire jams, picking and singing well into the evening.
"That's how I learned to play... in the hollers," said Cyrus. "I would sometimes sit there banging on that guitar, and no one seemed to mind. I guess they figured I would catch up one day."
He also pays Waylon Jennings, Ricky Skaggs, Larry Cordle, Kris Kristofferson and Keith Whitley, his respect among his professional influences, as well as the one individual that has had a particularly profound and personal impact in Cyrus' life: the legendary Tom T. Hall. 
The story of how Bobby Cyrus and Tom T. Hall met is fascinating. It was near the end of Bob's life, when Cyrus approached Tom T. about cutting a demo recording of one of the songs his father had written nearly two decades before. Hall graciously obliged, and a friendship was born that resulted in Bobby writing for the iconic songwriter's publishing company, Good Home Grown Music, for many years.
Both Hall and Bobby's dad make an appearance on Homeplace. Tom T. guests on the haunting "A Rose For Marie," a song written by Hall and his wife, Dixie, and handpicked specifically for the debut project. The personal and reflective title track includes a poem recitation, recorded years earlier by Cyrus' father, which inspired the song. Part of that recording is heard in the spoken word introduction to "Homeplace," which Bobby counts among his favorites on the record.
Cyrus is well aware his famous surname raises eyebrows. Cyrus is the younger cousin to Billy Ray, and second cousin to Miley Cyrus. Due to an age difference Cyrus never made a musical connection with his cousin until after Billy had recorded his hit "Achy Breaky Heart."
"Billy is 9 years older than me," said Cyrus. "As a kid I saw him at reunions and I always knew him but we never really connected. At the time I was catching tadpoles and he was breezing in and out and doing whatever he was doing. Later on when I started performing, we connected. In the early 90s, I was playing nightclubs and anywhere I could play, and he was shooting to the top. I was proud and tickled to death for him."
A former heavy-machinery sales and management executive in the coal mining and construction industry, Bobby Cyrus took advantage of his time behind the wheel on long business trips to sharpen his songwriting craft and refine his smooth, hill-country delivery. He had already experienced some minor successes as a songwriter, with cuts being recorded in the Country, Christian and Bluegrass genres, but it wasn't until he and cousin Billy forged a bond in the mid-2000s that Bobby began seriously considering a career in Nashville. 
"Both of our fathers died within about eight months of each other back in 2005," notes Cyrus. "That really brought us closer, in a way. Billy and I had performed together a few times in the past, but when he heard some of the songs I had written and was singing, he was really supportive." 
The first single and music video from the "Homeplace" album, is a track Cyrus cut with Billy Ray, a light-hearted, tongue-in-cheek duet called "Milkman's Eyes." The video, shot by acclaimed filmmaker John Lloyd Miller, gives an entertaining glimpse into the chemistry between the Cyrus cousins.
Over the years Bobby Cyrus has traveled the country performing with the late Johnny Paycheck and Charlie Daniels, among others. All the while continuing on with his passion for songwriting and performing his own music.
Cyrus has also spent time performing at various live music venues. Not long ago, he opened the Cyrus Family Theater in Pigeon Forge, TN. The entertaining variety show featured the music he was raised on such as Glen Campbell, Willie Nelson, Waylon Jennings and George Jones.
Bobby performed at his theater on the weekends and had numerous acts that came through as well, including The Van Dells, Jamie O' Neill, Mark Collie, Andy Griggs and Ronnie Bowman.
"It was like a family reunion," said Cyrus. "You never knew who would show up at the Cyrus Family Theater. It was a show where we could jam and have a good time. Then when the show was over, we invited our guests to come meet with us on the back patio and join us in a cookout. We'd grill out with our guests, just like being at home."
Now a new year and another new door has opened in the opportunity to not only record, but perform with his lovely and very talented vocalist wife, Teddi Leigh Cyrus, for Pinecastle Records. Both Bobby and Teddi come from bluegrass roots and can't wait to see what the future holds for them with Pinecastle. The couple is looking forward to sharing their 'labor of love' with a brand new single and accompanying video, "My Wedding Day" expected in late 2020.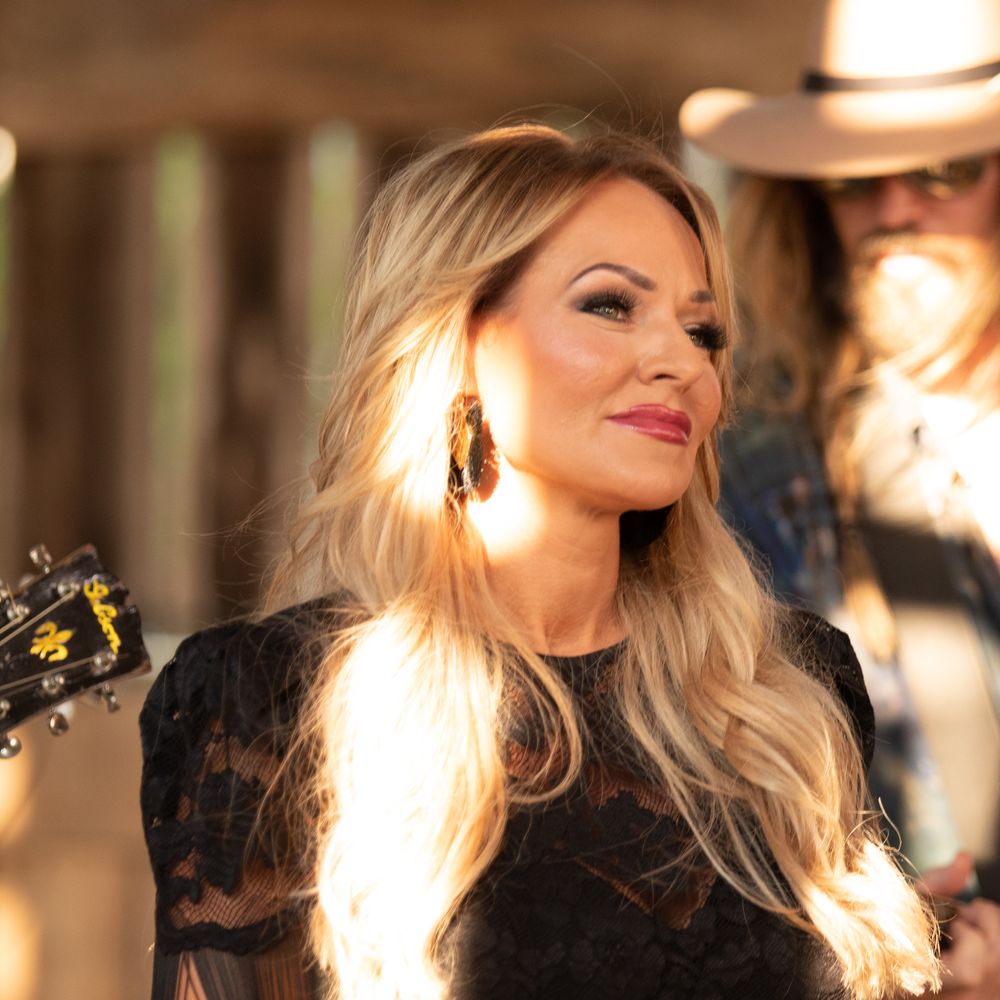 Teddi Leigh Cyrus
Teddi Leigh Cyrus grew up in the hills of East Kentucky, in the tiny little town of Drift. Teddi first began singing with her family in her Papaw, Teddy Shannon's church. She came by her talent honestly, with her Mother being both a pianist and vocalist, and her Father being a multi-instrumentalist. It was obvious to everyone from an early age that Teddi Leigh had been blessed with the gift of music. She was a natural talent and could hear and feel the music in her soul. She learned to play piano, banjo and bass, by ear alone. Her Father also helped Teddi hone her bass skills. And then... as she got older, Teddi's undeniable, powerful voice showed up. 
She was only 12 years old when she landed a spot with the Jenny Wiley Theatre where she went on to perform in countless productions. It didn't take long for Teddi to capture the attention of the Kentucky Opry. Complete with her very noticeable music talents, her Mamaw Shannon had also taught her to clog, along with the rest of the children in the family. This only added something extra and sensational to her stage presence. Upon auditioning, Teddi Leigh became a member of the Opry at just 13 years old. Over the next 6 years, she would dance and sing in hundreds of shows for the Opry. With such a strong support system in her family and so many of them that played instruments and sang as well, Teddi was well on her way to a successful future in professional music.
Later in life, Teddi made the decision to put her music on hold for a while to give birth to two beautiful children. She dedicated her time to raising them up with the same family values instilled in her. Like all true artists though, the flame of desire to perform and create music had not gone out.
Teddi soon formed a duet show with her younger, and also very talented, sister, JoJo Hall. The two performed at music festivals and theatres all around the region. It was after a fews years of this touring schedule that Teddi met singer-songwriter, Bobby Cyrus .
The two instantly hit it off and Teddi began performing at the Cyrus Family Theatre in Pigeon Forge, TN with her new beau. Week after week, the East Kentucky songstress brought the crowds to their feet, belting out beautiful melodies with her compelling vocals. 
On May 9, 2015, Teddi and Bobby were married. Following their nuptials, the newlyweds soon began to entertain the thought of fusing their talents and recording an album together. Not long after they were finished recording their album, they landed a recording contract with Pinecastle Records.
The rest is yet to come. Teddi and Bobby are both so excited about the release of their record on Pinecastle, and sharing the music of their lives and hearts with the world. Stay tuned, this is gonna be good!